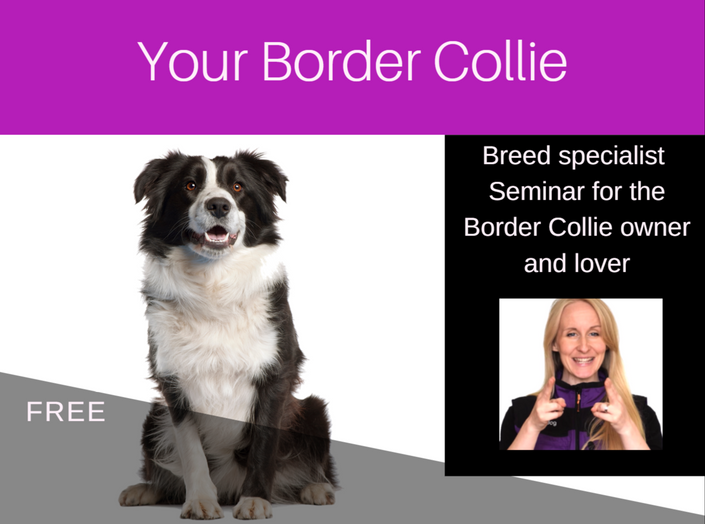 Your Border Collie
Specialist Webinar for Border Collie owners
**This Webinar won't be free for long, secure your place now**

Join 2583 owners...

🚩 Find out why are nation of collie lovers are throwing away their tennis balls
🚩 Get answers to your collies mystifying behaviours, past and present
🚩 Make changes today to bring the best out in your dog
🚩 Deepen your relationship immediately by accessing this insider information
"Brilliant webinar and learned so much, well worth tuning into till the very end. Excellent, thank you!!"

---
"Today we watched @epicdoguk webinar on Border Collies, tweaked how we play with Perry and the rest of the day and she was so much calmer!"
---
"Really enjoyed the webinar, learned loads that will help my Collie cross"
---
"This has been such a help to me. I am going to be doing things differently from now on AND throwing out the tennis balls!"
Border Collies have AWESOME potential, wonderful characters, but are often chronically misunderstood, and when dissatisfied with life, can be very difficult to live with.

Many people choose a Collie because they know they are clever but they don't realise at the time the impact of bringing a working breed into their home, or understand the downsides of an easily aroused herding breed which is prone to frustration and highly sensitive to their environment.
It is easy to "control" a collie by sticking a tennis ball in your pocket, and feeding their obsession... (I know you know this little trick)
...but the negative impact of a simple game like "fetch" with your ball junkie of a dog, can be far reaching, spilling into and feeding other areas of your dog's life you'd probably rather not have, without you even realising.
The GREAT news is with a few simple tweeks, to your routine and training your training, you can SKY-ROCKET your relationship with your dog, nourish them on their deepest level, and have a mighty new tool in your training kit.
I simply can't get around to working with all the dogs who apply to become an EpicDog VIP, so...
...here we have a specialist webinar, just for you. Join me for 97 minutes of Border Collieness, which is completely FREE - created for all you dedicated collie owners and those of your interested in the breed.
There really is something very special about these pups - and I know you feel that too.

In this, you will learn how your collie is wired differently to other breeds, how to motivate them on their deepest level, how to develop their cool natural herding behaviour (and discourage it where you don't want it), what arousal is, why it's important and how to manipulate it to your advantage, and in general - how to have a happy, healthy well-behaved collie for a companion.
I can't wait to see you in there - this is going to be a good one (and of course a TOTAL passion of mine!)
Your friend and Coach,


Your Instructor